Not only Quartz countertops are a beautiful, but they come with many advantages that make them the perfect pick for your home.
Quartz is known for its durability and stain-resistant properties, making it ideal for everyday use in kitchens and bathrooms. Additionally, quartz countertops are made of non-porous materials, which means that bacteria and toxins won't be able to penetrate them, providing you with a safe and hygienic surface to prepare food on.
Finally, quartz is incredibly easy to clean and maintain since it doesn't require sealing or special treatments – all you need to do is wipe it down with a damp cloth! With these benefits in mind, there's no doubt that quartz makes an ideal choice for your kitchen or bathroom.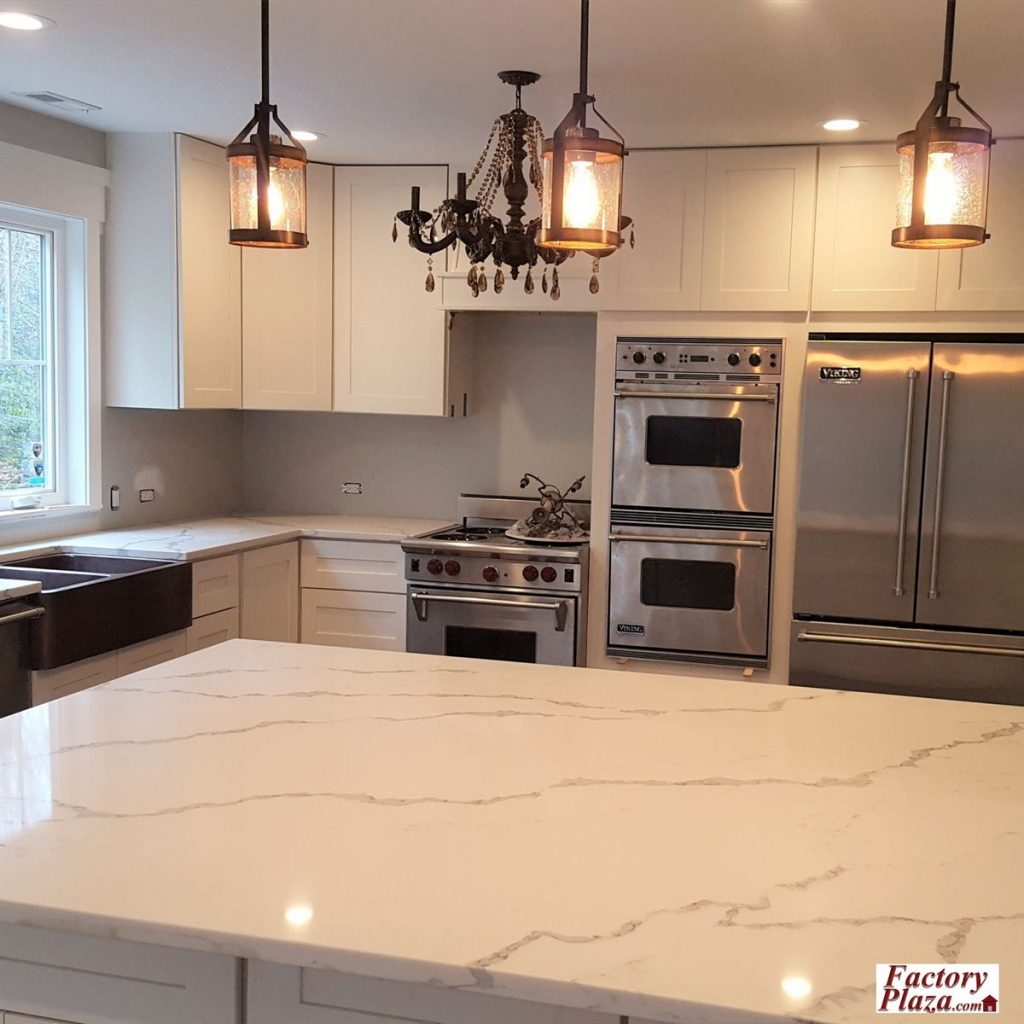 1. Durability and Low Maintenance
Quartz countertops are made from a combination of natural quartz and engineered resins, making them incredibly durable and resistant to scratches, stains, and chips. Unlike natural stone countertops, quartz does not need to be sealed, making it a low maintenance option for busy kitchens. Simply clean the surface with soap and water, and you're good to go.
2. Hygienic and Non-Porous
Quartz countertops are non-porous, meaning that they do not absorb liquids, making them resistant to bacteria and other harmful germs. This makes them an ideal choice for those who are concerned about food safety and hygiene in the kitchen.
3. A Wide Range of Colors and Patterns
Quartz countertops offer a wide range of colors and patterns, allowing you to choose the perfect look for your kitchen. Whether you prefer a neutral look or want to make a bold statement, there's a quartz option that will meet your needs. The variety of options also allows you to coordinate your countertops with the rest of your kitchen's decor, creating a cohesive and stylish look.
4. Consistent Pattern
The pattern on a quartz countertop is consistent and uniform, giving you a clean and elegant look. Unlike natural stone countertops, which can have variations and imperfections, quartz offers a uniform look that can complement any kitchen style.
5. Eco-Friendly Option
Quartz countertops are made from natural materials and are recyclable at the end of their life cycle. This makes them an environmentally friendly option for those who are concerned about the impact of their home renovation choices on the planet.
On the downside, quartz countertops are not as heat-resistant as their natural counterparts — granite and quartzite. If you place hot pan on quartz countertops surface it may discolor.
Quartz countertops are suitable for use near stoves, ovens, and other heat sources. This makes them a versatile option that can be used in a variety of kitchen setups.
In conclusion, quartz countertops offer a range of benefits for kitchen renovation, including durability, low maintenance, non-porous, a wide range of colors and patterns, and eco-friendliness. With these benefits, quartz is an excellent choice for those looking to upgrade their kitchen countertops.
With all these benefits, it's no wonder that quartz is quickly becoming one of the most popular materials for kitchen and bathroom countertops.
Make sure to speak with our team at Factory Plaza to learn more about quartz countertops.
You can choose at our slab warehouse the perfect color and style to fit your vision and we will fabricate and install your countertops. Let us make this project easy and stress-free. Contact us today!